FREE Hoodie with every purchase over $150 - USE CODE: HoodieGift
Shop Standard Skin Care
Glow naturally with our clean skincare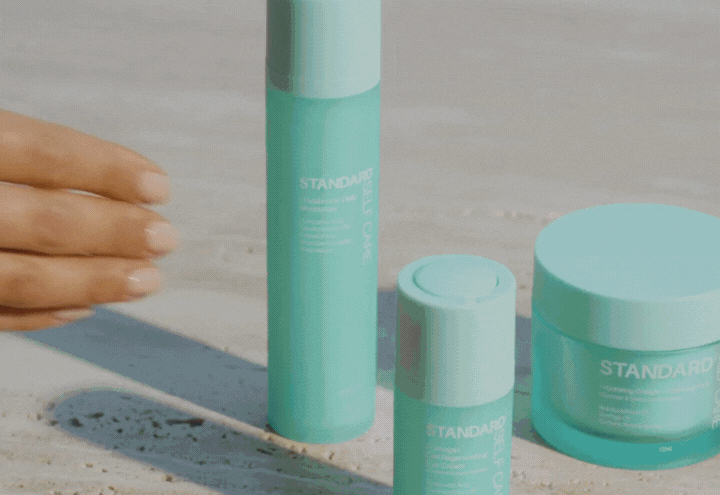 Keep your skin hydrated and rejuvenated with our Hydrating Omega+ Cleansing Balm, Hyaluronic Daily Moisturizer, and Omega+ Cell Regenerating Eye Cream. Always bioactive, non-toxic, vegan, paraben-free, cruelty-free and made at the highest Standards.
Made for all skin types.
THE
COSMECEUTICAL
DIFFERENCE
A cosmeceutical skincare product contains biologically active compounds at concentrations that will have a clinical effect when used topically. Each of our products was formulated with performance in mind and ingredients that you can have confidence in.
Clean beauty should never mean compromising on results.
High Powered & Vegan Ingredients
From the foundations of eastern and western traditions, we formulated our first line of cosmeceutical & bioactive skincare. Our ingredients come from the earth and rely on the power of plants
Rigorously Tested
Our team works closely with our chemists to ensure each ingredient is optimized for the highest standards. To further our vision and keep transparency at the forefront, we have published our test results that verify that our products are compliant with Prop 65 for California, and have been tested for Mercury, Phthalates, Formaldehyde, Cadmium, Arsenic, Lead, Molds and do not contain ingredients that can cause cancer. 
★★★★★
"The changes this moisturizer made to my skin are MAGICAL. My pores looked smaller in the first week immediately. I was so surprised the texture of my skin went from dull and dark to bright and baby soft. The combination of cleansing first with this balm and this moisturizer is incredible."
- Sunny S.
SHOP NOW